Here's your latest market commentary for October.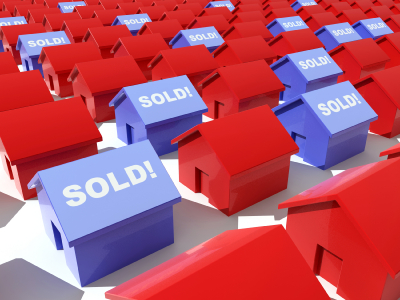 Baltimore Metro
October, as has been the trend all year, saw double-digit increases year-over-year in volume and units, and contracts were up 15.5%. Median price was off 1.7% and average price showed an ever so slight increase of a half percent, which may be due to first-time buyers increasing their market share – a good thing. Distressed properties are about the same percent of the whole market. The months to absorb (absorption rate) the existing inventory at the October sales pace went down in every price range except those listed for more than $2.5M yielding an overall seller-friendly rate of 4.7 months. Meanwhile the inventory retracted 3.75%.
Shrinking inventory, increased sales, more jobs, and consumer confidence are all factors preceding and contributing to price increases. The Fed rate seems to be given way to much attention relative to the housing market. Some of the reasons creating the present guessing game are good for housing – jobs and economic activity.
Baltimore City
October was another just ok month. Volume was up 3.9%, units were up 6.1%, median price was up 5.2%, contracts were up 5.2%, but the average price was down 2.1%. Distressed property sales stayed above 30% of the total closings and over 100 of them closed for less than $50K. This data makes it difficult for automated valuation models and individual homeowners to get a clear picture of their home's fair market value. The distressed property market segment makes real estate valuation a very, very local exercise.
Baltimore County
The most October volume closed since 2006 and the most October units closed since 2005. The average price was down year-over-year but up from September. The recent trend continues with the attached segment growth exceeding that of the detached segment, resulting in downward pressure on median and average prices. FHA mortgages represented 30.7% of all houses closed, which also indicates a robust first-time buyer component. There was a little positive movement in days-on-market and sell price to list price ratio, coupled with the 4.1 month absorption rate, which should have some positive bearing on prices. There is only 3.2 months of attached inventory.
Anne Arundel County
The numbers are all good with volume up 14.9%, units up 15.4% and contracts pushing the envelope 19.4%. Anne Arundel is still responsible for over 50% of $1M sales in the Metro region and continues to whittle away at its old six-month plus inventory. The absorption rate of 4.9 months is still led by the under $300K market and the condo market is very seller friendly with a 3.7 month absorption rate. The FHA financing as a percent of all transactions went up 8.4% to 26.0%; first-time buyers probably.
Howard County
The under $1M price ranges are doing all the heavy lifting and townhouses are front and center with 21.5% more selling year-over-year. Overall volume was up 14% and units were up 13%, with a 0.8% average price increase. The $1M+ market turned in its worst performance since last February with only one of the 97 listings closing. The good news is that 18 $600K-$800K listings and 8 $1M+ listings went under contract. Inventory (lack of it) is a challenge at the lower price ranges, and although there were 546 new listings to replace the 368 contracts, there were 222 listings that had an average 131 DOM that were withdrawn.
Carroll County
Carroll and Baltimore City were the only two Metro jurisdictions that had more closings in October than September and Carroll's were 21.5% better than last October. The volume was up 31.2%, the average price jumped 8% to come in over $300K at $309,963, and contract activity was 13.4% better this year. The only blemish on this stellar performance is the $700K market, which just collects dust.
Harford County
Harford turned in the second most October sales ever – 344 to 2004's 351 – and it was 93 better than last year. Volume advanced year-over-year 42.6% led by the 8.3% increase in the townhouse price. The next couple of months are going to see similar numbers due to contracts being up 35.2%. The sea anchor on all this euphoria will be in the townhouse and condo segments where the 58.4% increase in sales dropped their absorption rate to 2.9 months for townhouses and 3.8 months for condos.
Search for listings here.