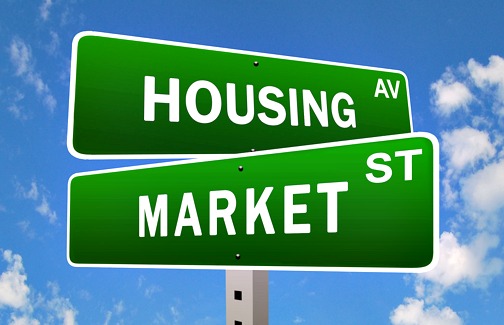 Baltimore Metro
The year finished with good numbers across the board: Closings up 11.0%, Volume up 12.8%, New Contracts up 16.8%, Average Sale Price to Original List Price up 1.0%, and Average Days-on-Market down by a week. The Metro market started showing this improving trend in July 2014 and has rolled onward and upward since then. Therefore, the year to date numbers are even better than December's: Sales up 18.8% and Volume up 17.1%. Distressed properties continue to occupy over 20% of all sales and December had the distinction of closing the most bank owned properties, 636, in at least 15 years, which probably means ever. Although they are a drag on sale prices, their impact has been mollified by the concurrent increase in arms-length transactions. Most of the transaction numbers here are gleaned from MRIS, our multiple listing service, and we know that not all new home sales are reported to MRIS. A search of SDAT records of residential closings on homes built in 2014 and 2015 and closed in 2015 shows that about 1000 new home transactions fit in this category, about 3% of total MLS transfers. Also, this would not include custom-built homes where the builder was hired to build on the owners land, thus no transfer. Snow slows down home building, but the increase in construction hiring, both residential and commercial, bodes well for the spring market. Anecdotally there is more energy in the "get homes ready to list this spring" than we have felt in a long time. Expect some price pressure on those properties listed under $500K. The demand will outstrip supply and not even the global economy will screw it up, at least in the short term.
Baltimore City
Baltimore City was the only local jurisdiction that had fewer closings in December 2015 than in December 2014. However, the average price was up $42,000 or 15.4%, and the median price was up $40,000 to $120,000, pushing the overall volume up 14.2%. Distressed property activity, or lack of it, made it happen: 26% fewer distressed property closings and their average price was $9,539 greater than those that closed in December 2014. It also helped that the standard arms-length transactions were up 16.3%. We will have to see how this plays out in the coming months because according to RealtyTrac, the City has 1188 REOs, 440 going to auction, 777 pre-foreclosures, and the beat goes on.
Baltimore County
Baltimore County saw 12.0% more units closed this December than December 2014, with the increase pretty evenly split between distressed properties and standard transactions. This resulted in distressed properties being responsible for 27.3% of all closings, up from 26.5 a year ago. The average price was off by only $917 so we did see a volume increase of 11.6%, which is almost $23M. Baltimore County needs inventory (hint, hint, sellers – call me!). The December sales pace drove the absorption rate down to 3.2 months. And 93 of the 94 additional closings this year were on under $400K properties. This probably confirms that the first-time buyer segment is getting more active, which should push the move-up seller/buyer to action this spring. It may have already happened since the new contracts in December were up over 25%.
Anne Arundel County
Anne Arundel finished 2015 with 1,168 more homes sold than in 2014 for an increased volume of more than ¼ billion dollars ($259,222,372). December did its part with units up 15.0% and volume up 10.3%. The average and median prices were both down over 4% due to where the action was: 97 more homes sold for less than $400K this December than last and 7 fewer sold for more than $400K. About 72% of all homes sold closed for less than $400K and yet 42% of the inventory is listed for more than $400K. The median days-on-market is 57 days but the average is 97 days due to 35 homes finally selling that had been on the market for more than a year. Contracts were up 18.9%, so the snow shouldn't be felt in the short term.
Howard County
Where have all the sellers gone? Hopefully not too far away. The sellers' market now extends up to $800K. Volume and units were up respectively 18.9% and 19.1% for the year and 26.9% and 31.5% for the month of December. December contracts were up 22.3%, which is 7.5% more sales than new listings driving the absorption rate down to 2.8 months, which is below where it was in December 2006.
Carroll County
Carroll County was the only Metro jurisdiction that had less December volume in 2015 than in 2014; however, it was the best December unit count since 2004 and the best absorption rate in a decade. That is what happens when you close 21 more homes under $300K and 13 fewer over $300K – more activity for less money.
Harford County
Things were good, got better, and will be great. Harford had good numbers in December: volume up 8.1%, units up 13.3%, and contracts up a whopping 37.8%. Volume and units were both up over 27% for the year. The average price going down 4.6% in December was due to two things: 1. Attached units increased their share of total sales by 2.5% and, 2. Distressed property closings moved up from 22.4% of all closings in December 2014 to 28.2% in December 2015. These are the best numbers in a decade.