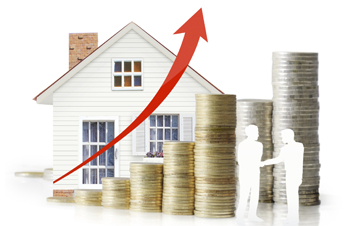 Baltimore Metro
Closings again showed the year-over-year growth that we have enjoyed almost every month since February 2012, although inventory growth kept up with sales growth only until last summer. January was a Sellers' market below $400K, which was enough to yield an overall absorption rate of 5.3 months, the first January it has been below 6 months since 2006 and more than five weeks less than January 2005. This is putting upward pressure on prices. The other welcome news was that bank-mediated transactions were down and their prices were up. Although Maryland is still dealing with a 4.5% serious delinquency rate, the inventory of foreclosed properties is down 28.2% from a year ago according to CoreLogic.
By the numbers: units up 16.1%, volume up 21.6%, average attached house price up 10.6% and average detached home price down 0.8%. Absorption rate by type: detached, 5.6 months; attached/townhouse, 4.9 months; condo/co-ops, 4.9 months. There were 89 fewer contracts ratified this January than last, but if one considers that Snowzilla closed schools for over a week, a 3% deficit was hardly a blip, and we saw 320 more contracts in the first two weeks of February this year than last, a 22.2% increase.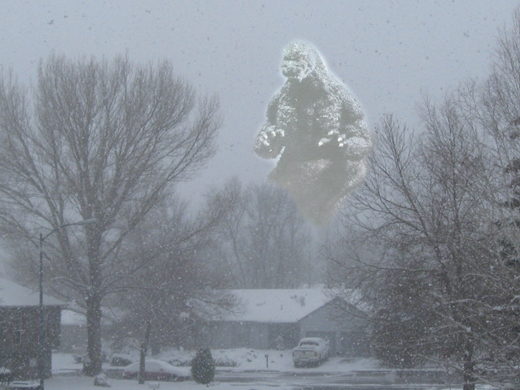 The demographics of the market have broadened (i.e., single-family detached homes under $400K closings increased by 23% and over $800K increased by 84%). The homes purchased using an FHA mortgage, the bailiwick of first time buyers, grew 22.3% of all purchases from 17.9% in January 2015. "Other Financing" grew to 11.2% of all purchases from just 4.3% last year, which points out the expanded role of hard money lenders in the investor market. If there is inventory this spring we will have a robust market; if not, we will have more upward price pressure. Either way, some people will be happy.
Baltimore City
This January Baltimore City closed $355,000 more residential housing than last January but it got there by a very different route. The bank-mediated homes segment was down 38.5% and made up 30% of all closings this year versus 44% last year. This allowed the median price to advance 47.8% and the average price to jump 12.7%. Over 46% of transfers were for cash, so we believe investors are still active when they can find the right product. The median days-on-market was 46 days and we started to see closed prices inching closer to asking price, a result of fewer distressed sales. We keep watching the first-time segment to see whether they are renting all the new apartments, which are averaging over 500 per year, or renting the newly renovated investor owned properties, or buying. Yup – they are doing all three. Remember that 87% of Baltimore City inventory is priced below $300K and almost 75% is priced below $200K. Take these opportunities and couple them with all the incentive programs available from the State, the City, and employers and you have many finally believing that there is a Santa Claus. Contrast this with D.C. where the average price climbed 3.6% last year to $642K and commuters can see a real alternative. The area within a half mile of Pennsylvania Station may have already re-tapped this market that had a nice run 10-15 years ago. The average price increased in 2015, 12.4% to $222,592, and speculators are nibbling at the edges.
Baltimore County
The numbers say it all: Volume was up almost 49% or $43.7M, units were up 33.2%, average price was up 4.7%, median price was up 6.5% and the average days-on-market was down almost a week. Inventory was down by 130 homes and closings up by 152 homes, dropping the absorption rate down to 4.3 months from 6.0 months last year. January 2016 saw the most January closings since 2005 and the 4th best January measured by units, 618, behind 2005's 707, 2004's 845, and 2003's 687. This year's $154.65M volume was also 4th best but behind 2005, 2006, and 2007's best $179M. New contracts were down 3%, probably due to Mother Nature, but February has already picked up the slack. Although not quite Anne Arundel's equal in the $1M+ market, it is worthy to note that Baltimore County closed 333% more homes for more than $1M than Howard County did. Anne Arundel was still four closings ahead at the high end, $1M+, but they also have twice as many sellers to make happy at that end of the market.
Anne Arundel County
This is how you start the new year: Units up 26.7% and volume up 27.1%. These numbers might have been even better if the inventory of townhomes and condos priced under $300K cooperated. The absorption rate for <$300K towns was 2.8 months and for <$300K condos was 3.3 months. Just like Econ 101 taught us, when supply fails to keep up with demand, you will have a price increase, and we did. In the attached market segment, towns and condos, average price increased 8.8%. The detached market is fine at a near equilibrium 6.2-month absorption rate. Overall the absorption rate has improved 2.1 months year-over-year, a Metro best.
Howard County
Howard County had a good month with closings up 9.5% and volume up 6.8%, but it isn't way out in front of the other Metro jurisdictions as it had been for the past couple of years. The townhouse inventory under $400K may be holding it in check with a seller-friendly 3.2-month absorption rate. In contrast, over $800K there is over two years of inventory. No trophy this month, but continued year-over-year growth.
Carroll County
Carroll County experienced the most closed January transactions since 2003 and the 3rd highest volume ever. The 5.4 month absorption rate is two months less than January 2015 and three months less than January 2014. A total of 138 homes closed, a 24.3% increase and the volume was up 7.6%. Although the average price was down, the average selling price original list price ratio was up 0.6%, and the average days-on-market was down by a month. Attached-unit closings grew their overall market share 4.4%, which contributed to an overall average price decrease. Carroll and Harford counties were the only Metro jurisdictions that saw year-over-year increases in January contracts. Is it because the second tier of suburbia is more apt to commune with nature rather than hide inside and lock the doors when we get a little snow?
Harford County
If Carroll's numbers were good, Harford's were great. Units were up year-over-year 28.7% and volume was up 23.6%. Because we all need a frame of reference when looking at this data, this January's volume was about $200K more than January 2005, which was approaching the apex of the bubble years. This also was the first January since 2006 that the absorption rate, 5.3 months, was less than 6 months. Average price took a little hit, but not only are first time buyers more active, distressed property closings were up by 20 units, which increased their market share 3% to 31.5%.