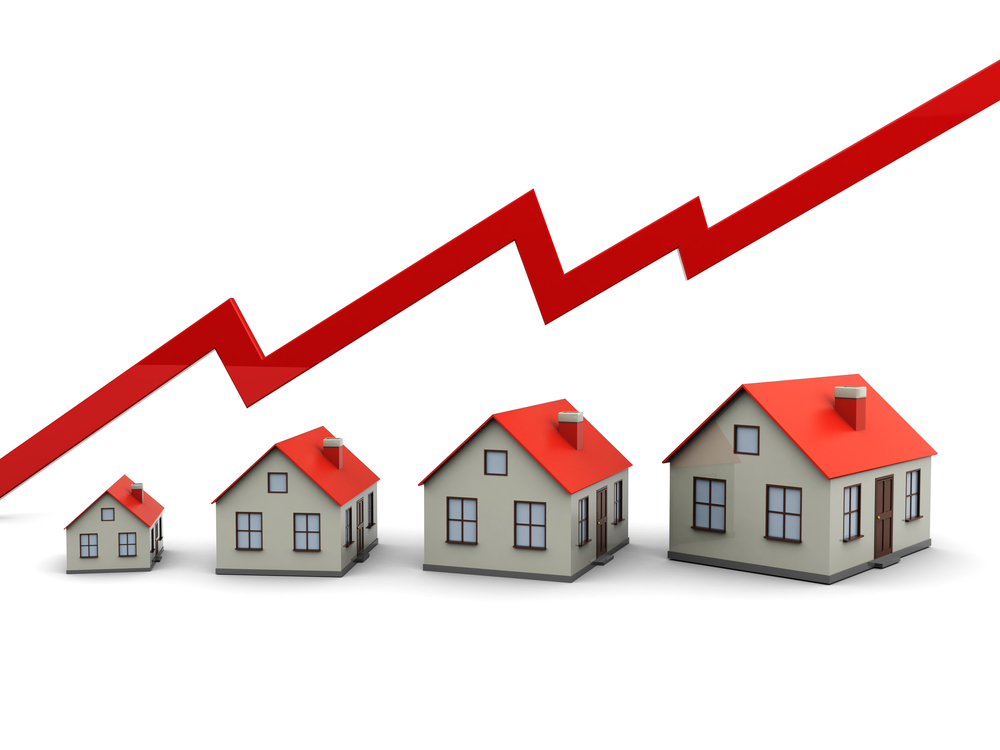 Baltimore Metro
February was a very good month for Baltimore Metro residential real estate. Units closed were the most since 2007, which we missed by fewer than 100 houses (and we would have had them if there were more homes listed). The inventory dipped below its tight February 2006 level, leaving happy sellers with only 4.7 month's supply. The average price of a non-bank-mediated sale was $291,846, which is only $829 less than the average sale in February 2006, yet still almost $12,000 below the February 2007 peak. The bank-mediated percentage of all sales remained flat, obscuring the fact that there were 110 more this year than last, which is a 21% increase. The other market segment that gets lost in analysis of multiple listing data is new home sales. Suspecting that many production and custom-built new homes were not reported to MRIS, our regional MLS, we pulled land records for homes closed in 2015 that were showing 'year built' as 2014 or 2015 and our suspicions proved correct. There were 2,220 more new homes sold than reported to the MLS. Howard's numbers explain the ongoing MRIS indicated sluggishness at the high end; land record data shows 117 more new homes closed for more than $800K than reported to MRIS. The total volume differential for just this new-home market segment was almost $130 million, a number that generates significant employment, economic activity, and a not inconsequential pile of transfer taxes.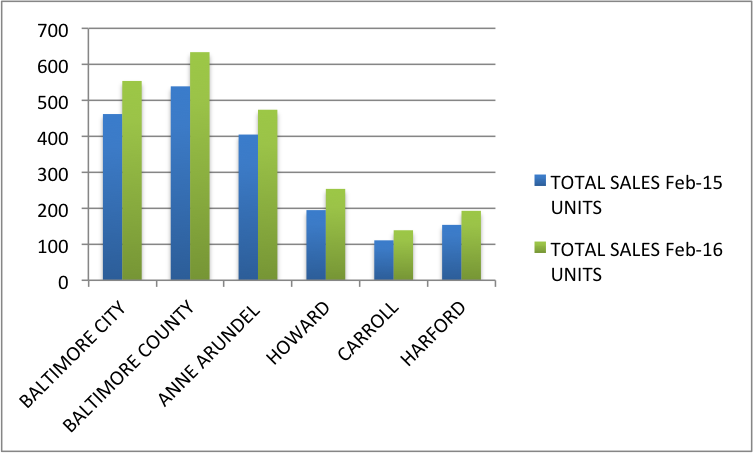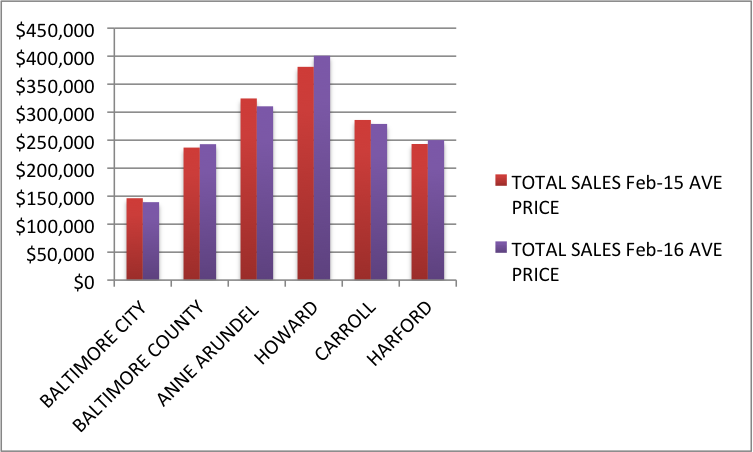 Baltimore City
Almost $10 million more worth of homes changed hands this February, and the units were up almost 20%. The median price was flat, and although 50% more distressed properties closed, their market share shrank 5%. Baltimore City leads the region in distressed property transactions, and they play havoc with average pricing. although the growth of the first-time buyer segment also nudges the average price down. New contracts were consistent with the other Metro jurisdictions. Ten months after the civil unrest, the only lingering effect seems to be a stronger commitment from the business and philanthropic communities to the City and an esprit de corps not seen for a while.
Baltimore County
Baltimore County is responsible for more than 28% of the Metro's housing activity, so it's important. Therefore, we pay attention when we see that median prices were up 7.3% and average prices were up 2.6%. This is particularly impressive when we frame this with the product mix: attached unit sales were up 22% and detached units were up only 15%. The townhome inventory, or lack thereof, is a problem and is responsible for a townhome absorption rate of only 3.2 months. Consequently, attached housing average prices were up 6.9% over February 2015. The distressed property component still rules in certain zip codes on the east side and west side of the county. How long it will take to work through this and stop the bleeding is probably as much related to local employment opportunities and investor activity as it is to generalized market statistics. These areas are also seeing an increase in absentee owners, which means neighborhood stabilization is an ongoing priority.
Anne Arundel County
Good but different: units up 17%, volume up 12%, and contracts up a Metro best 27.5%. However, there were 45 more distressed property closings this February than last, a 56% increase, giving them the distinction of controlling 26% of the market. Anne Arundel, the State's leader in the number of new homes permitted, has a significant amount of housing activity not reported to the MLS. In fact, almost half of all new homes sold are not reflected in Anne Arundel's MRIS data. About 71% of the unit growth this February was from properties priced under $300K, with many of these being distressed sales.
Howard County
Howard's inventory issue doesn't get better, it just gets worse. The overall absorption rate is down to 3.6 months, and this is February, which I am guessing helped the average price's 5.2% year-over-year increase. Units were up 30% and volume was up 37%. Sellers of existing homes are feeling the competition from builders, particularly of homes priced above $800K where last year there were 117 new home sales that were not reported to MRIS. To put this in perspective, there were 156 active listings priced above $800K at the end of February and only 6 were reported sold for the month, yielding an absorption rate of 26 months. Those sellers will continue to compete with non-MLS builder offerings. Last year there were 978 single family housing permits issued, 924 new homes transferred according to land record data, and only 302 new homes closed according to MRIS data.
Carroll County
Carroll gets the trophy for most improved units closed with a 31% increase. Volume was up 28% and contracts were up almost 20%. However, only one home closed for more than $600K, a $655K rancher on 8.5 acres, which left 76 other sellers wanting. The 5.2-month absorption rate was a February best since 2005, and the 139 units sold were the second best all time, second only to 2003's 142.
Harford County
Harford continued its party celebrating 29% more volume this February, 25% more units and 16% more contracts ratified. Harford joined the recovery later than most of the other Metro jurisdictions so it still has a ways to go to make rah-rah era numbers, but it is making steady progress. Distressed property sales occupy almost 30% of the market, but they haven't scared off builders or curtailed average price growth, which was 2.9% year-over-year.