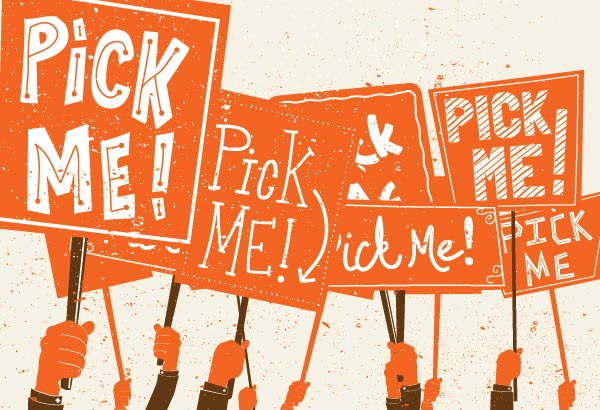 Baltimore Metro
The aggregated numbers look ho-hum with volume off 2%, units off 6%, and active listings down 10%, but the negatives were 100% due to the ongoing downsizing of the distressed property segment. Total sales were off 207 homes, and distressed property sales were off 209. Therefore, there were actually two additional standard transactions year-over-year. The average price with 209 fewer distressed property sales jumped 4.6%, but don't spend it yet because standard sale prices were up just 1.2%. This is also a little deceiving because it's the growth of the first-time buyer segment that is pushing the market from the lower price ranges, those with the most inventory woes, and consequently the most appreciation. Rising interest rates affect affordability for this segment, so we will see if they encourage first-time buyers to act more quickly or sit on the fence. Buyers still have the negotiating advantage in most communities over $700K.

Baltimore City
Things look different form the center looking out. Not only were sales and volume up but inventory was too. Distressed sales went from almost a quarter of all transactions in March 2017 to 17% this year. This was complemented by an 11.9% increase in standard sales. The average and median prices were up 1% and 10% respectively, but the average price of a standard deal was down 4.2% due to zero sales for more than $1M this year compared to $6,849,000 worth last year from three sales. Those three sales last year added $9,108 to the average price. This points out the fallacy of using overall appreciation/depreciation percentages to price homes as sellers are often wont to do. Each market segment seems to be marching to their own drummer, but remember that 63% of City transactions are for less than $200K.
Baltimore County
Closings for March were down 11.3% or 102 homes, 54 of which were distressed properties and 48 were standard transactions. The volume was off only 5.7%, helped by the fact that the standard transaction prices were up 4.4%. Inventory, or the lack thereof, is curtailing the market, dropping 14.9% in the past year with 63% coming from the under $200K price range and 75% coming from homes priced less than $300K. The under $200K segment had only 1.6 months of inventory at the end of March and it remained a sellers' market up to about $700K where the roles reversed. The first closing this year for more than $2.5M occurred but six more in the $2.5-$5.0M category are listed. About half of all listings are selling in their first month on the market but overpriced listings still languish.
"About half of all listings are selling in their first month on the market but overpriced listings still languish."
Anne Arundel
Anne Arundel March closings were off year-over-year 13.1% or by 102 homes, 94 of which came from the less than $300K price ranges, but there were 73 fewer distressed property sales, which are mostly from this price range too. The average standard transaction did move up 4.2% in price to $386,825, and there were 14 more sales this year for more than $800K. It looks like the high end will see some action this spring rather than sitting on the sidelines as it did last year. Remember that some of the new construction in Maryland's most active new home county is not reflected in this data. Forty-three million dollars worth of single-family building permits were pulled in just February. The March numbers: volume down 5%; average price up 9.3%;median price up 6.9%; inventory down 9.6%; contracts down 7.1%.
Howard County
March, when the spring market activity hasn't really gotten rolling yet, saw the tightest Howard County market since August 2007. There was about one month's worth of inventory of homes priced under $400K, and most sellers (those who weren't too greedy) were very happy up to about $800K, after which buyers had some say in the negotiations. The median days on the market were 19. The average price of a standard transaction was down 0.3% to $439,882. This occurred not because houses lost value but because there were 19 fewer sales for more than $600K. Townhouses are in the shortest supply with 100 sales and only 90 available at the end of the month. Condos were a close second with 82 sales leaving 89 for April buyers. Detached homes did well relative to other more normal markets with 158 sales, leaving 472 still waiting for buyers, which is still a seller-friendly absorption rate of 3.0 months. Overall inventory dropped 21.2% from March 2017 and contract activity followed dropping 18.6%.
Carroll County
March saw one less sale from more than 100 fewer houses to choose from. Inventory was down 120 at the beginning of the month and 103 at the end. Contract activity stayed about the same and volume, average price, and median price were all up with four more sales over $600K this year than last. The numbers were also helped by there being only six condo sales averaging $183,400 versus 14 last year averaging $192,028. Even though last year's condos averaged more, they still pulled the overall average price down. Another positive is that 54 houses that had been on the market since last year sold, seven of which were hanging around for more than a year.
Harford County
Dollar volume was up 12.8% on flat sales, and there were fewer detached home sales, and yet, the average and median prices were up 12.1% and 6.5% respectively. Distressed property sales were off 37.5% and more than replaced by the 23 additional standard transactions. Interestingly. distressed property average prices were up 34% to $209,009, and standard transaction prices were up 6.6%. Inventory came down a whopping 28% and contract activity was off 10% while the rate of absorption fell from 3.1 months in March 2017 to 2.2 months. We have to go back to August 2005 to beat that.
As always, real estate is hyper-local. To find out what this means for your home, contact us today. Priced right, homes are selling fast right now.