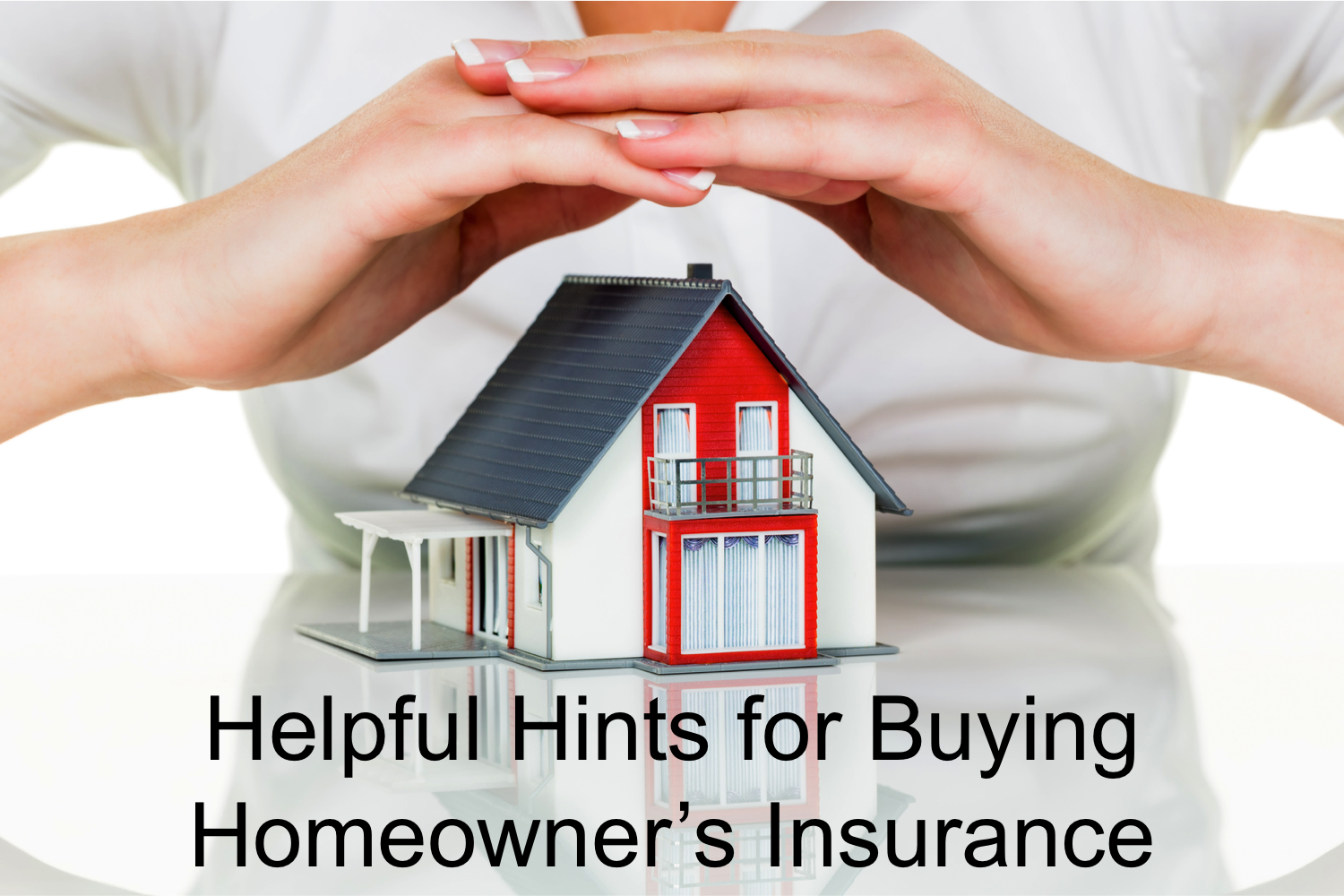 Buying a home can be so overwhelming with loan processing, home Inspections, appraisals, etc. that homeowner's insurance can be one of the last things you want to deal with. It is, however, a very important part of the process because you are insuring the biggest asset you will ever own. You are also insuring your personal liability and possessions, which follows you wherever you may go.
Helpful Hints
1. It's very important that you start this process immediately after your offer is accepted to make sure the property and you are insurable. Delaying your application for homeowners insurance can delay your settlement if you wait until the last minute.
2. Your mortgage lender will require you to have homeowners insurance. In the state of Maryland we have many high-risk (A) flood zones, which will require you to have flood insurance for your loan as well. Lenders will want your home to be insured to full replacement cost because they are responsible for the loan. With new TRID regulations, your lender will want your home insurance in place 10 days before closing.
3. Escrow your insurance payments with your mortgage payments. If you're like most homeowners, you'll tack monthly insurance payments onto your mortgage check. The lender will pay your insurance premiums (usually your property taxes, too) out of your escrow account. Lenders prefer this option because it lets them know your insurance premiums are being paid, and their investment is well protected.
4. Make sure you're getting adequate coverage. The most important part of homeowners insurance is the level of coverage. Here are the most common levels of coverage:
Owner Occupied Policies
HO-3 – Broad policy that protects against all perils except those specifically excluded by the policy.
HO-4 – Renter's policy that covers your contents and personal property while renting a home.
HO-5 – Special policy that protects against all perils except those specifically excluded by the policy. Increased limits and special coverage on personal property.
HO-6 – Insurance for co-ops/condominiums. You are insuring the "walls-in" of your condo, whereas the condo association master policy insures the exterior.
Non-Owner Occupied Policies
DP-1 – Vacant or builder's risk policy. Covers fire, vandalism, and liability with minimal coverage for anything else.
DP-3 – Landlord policy. Much like an HO-3 policy that is a secondary home or tenant occupied.
5. You have to understand the Endorsements of your policy. This is where you will most likely be underinsured and see variations between carriers.
Deductible – This refers to the amount you must pay out of pocket before your insurance kicks in; the higher the deductible, the lower the annual premium. Just make sure if you choose a higher deductible that you have money set aside to cover the deductible in case of a loss.
Liability Coverage – This is coverage that will pay legal bills if someone is hurt on your property or abroad. Medical payments will be for injuries on your property.
Personal Property – The contents of your home, such as appliances, furniture, jewelry, etc.
Replacement Cost – This is the kind of insurance that pays the full cost of replacing your dwelling or personal property. Most standard policies offer replacement cost as required by your lender.
Actual Cash Value – This type of policy gives you the replacement cost of your home minus depreciation. This is terrible coverage and should not be used unless the policy is a DP-1.
Law & Ordinance – Coverage to remediate the home to current codes set by your state and local governments.
Water/Sewer Backup – Water that enters your home through sump pumps, drains, toilets, tubs, and sewage lines. Very important and too often not included.
Scheduled Personal Property – Contents like expensive antiques, jewelry, and artworks are often covered under their policy because they're too valuable to be covered as regular personal property.
What's Important
Be sure you understand how all of these coverages work together in your Homeowners Insurance policy. Ask questions to ensure you have the right amount of coverage for your biggest asset! And when you are looking for insurance, find someone you trust who has your best interests at heart.

GUEST BLOGGER