Baltimore
BALTIMORE AREA AND NEIGHBORHOODS
Baltimore
a city that is edgy, artsy, quirky, and inviting, and provides a charming, unique living experience. Baltimore has a rich architectural legacy with a mix of Art Deco, Federal, and Victorian styles (among others), which provides a perfect setting for all individual tastes. Baltimore is also known for its collection of distinct neighborhoods.
The city has something for everyone. With a total population of over 622,000 people living and working in Baltimore, it is the largest city in Maryland and serves as the area's primary cultural and economic center. Baltimore is also uniquely situated in the center of Maryland, so you are only a short drive to the beach, the mountains, or farmlands.
Historically a working-class port town, focused on steel processing, shipping, auto manufacturing and transportation, Baltimore now has a modern service economy, led by high-tech, biotech, medicine, and tourism. Distinctive restaurants, bars, businesses, and shops can be found throughout. The Inner Harbor - so important in the city's first days - has become the model for cities around the world. Several Fortune 1000 companies like
Constellation Energy
,
Legg Mason
,
T. Rowe Price
, and
Stanley Black and Decker
call Baltimore home.
With hundreds of identified districts, Baltimore has sometimes been dubbed "a city of neighborhoods," but is more commonly known as "Charm City." The talents of writers Edgar Allan Poe and H.L. Mencken, musician James Hubert "Eubie" Blake, and singer Billie Holiday influenced it; each called Baltimore home. Baltimoreans take pride in their city, boasting one of the most remarkable transformations in history. Yet, they continue to welcome and amaze visitors with "down to earth, small town" spirit and hospitality.
BALTIMORE NEIGHBORHOODS
NORTH:

North Baltimore encompasses some of the most beautiful older homes and tree-lined streets in the city, featuring the stately homes of Guilford, Homeland, and Roland Park

. Johns Hopkins University occupies a prominent spot in the center of North Baltimore, accompanied by other top-notch schools like Loyola University Maryland and Notre Dame of Maryland University. Nearby Charles Village is an active and diverse community with a strong sense of self-identity, with an abundance of well-known cultural and educational resources such the Baltimore Museum of Art. North Baltimore also features more eclectic neighborhoods like Mt. Washington, Woodberry, and Hampden, with converted mills and some of the best eating in town. And Hamilton and Lauraville in the Northeast have much to offer to our diverse residents with many affordable homes in a variety of styles. North Baltimore is close to the city center yet with more of a quiet suburban feel because of the front porches and larger yards.
EAST: East Baltimore and the nearby areas were home to Baltimore's once-thriving steel industry with such firms as Bethlehem Steel and Armco Steel. Tucked away between Canton and John's Hopkins Medical Center, you'll find Baltimore's up-and-coming neighborhood - Patterson Park. A designated historic district, Patterson Park is within walking distance of a variety of the city's best restaurants, nightlife, and cultural activities. But what it really boasts is a true sense of community. Patterson Park is one of the city's most vibrant, family-friendly parks (and dog park!). Butchers Hill is another uniquely inviting neighborhood in southeast Baltimore made up of architecturally diverse brick row houses which date back to as early as the 1850s. Another East Baltimore neighborhood, Belair-Edison, boasts plenty of green space. The 300-acre Herring Run Park runs through the neighborhood along the north side, Lake Montebello is located to the west, and Clifton Park is located to the southwest.
WEST: Home to the Maryland Zoo in Baltimore and Druid Hill Park, the Parkview community and nearby Reservoir Hill contain some of the city's most stately Victorian townhomes. Baltimore City Community College and Coppin State University provide the area's higher education services. An area rich with jazz history, West Baltimore communities such as Lafayette Square housed some of the legends of the genre, like Billie Holiday. Bolton Hill is an historic district listed on the National Register of Historic Places. It is an urban neighborhood of tranquil, tree-lined streets lined with an outstanding collection of restored mid to late 19th century townhouses, urban mansions, churches, and public buildings. Bolton Hill is peppered with quaint urban parks, historic fountains, and grand monuments that complement the period architecture. Former Baltimore mayor and Maryland governor William Donald Schaefer spent his childhood in the West Baltimore neighborhood of Edmondson Village, an area bound by Gwynn Falls Leakin Park, one of the largest urban parks in the nation.
SOUTH: SoBo's main neighborhoods are Federal Hills, South Baltimore, and Locust Point. Federal Hill is a neighborhood primarily of brick, late 19th Century homes. Many (but not all) have been rehabbed into modern residences in the past 15-20 years. Most homes are owner-occupied, but there is a good supply of rental housing as well. To the South there is the Port Covington Shopping Center (WalMart and Sams Club), with access to I-95 N&S and Route 295 right within reach. It's also home to the Cross Street Market - during the day shop for produce, fresh meats, and seafood, and at night the west end of the market forms part of Fed Hill's thriving bar scene. And for dining, you can't go wrong with one of my favorite restaurants - SoBo Cafe. Vibrant Locust Point is steeped in not only history, but in community. A neighborhood nestled at the end of a strategic peninsula, it is home to both Under Armour in the former Proctor & Gamble soap factory and Fort McHenry, the birthplace of our National Anthem. It is a mix of some of the city's oldest row houses and the new with - high-tech office, luxury urban high-rise living, and shopping available. Latrobe Park is also an easy walk from anywhere in the neighborhood. It has a dog park, playground, basketball courts, tennis courts, a baseball and soccer field as well as a rec center. With great people, great green space, and many amenities, SoBo is a great neighborhood to explore and enjoy!
CITY CENTER: East of Fell's Point on Baltimore's outer harbor is Canton, a charming waterfront neighborhood founded in the late 19th century. A quaint village square rimmed with restaurants, pubs and shops along O'Donnell Street is the heart of this neighborhood. But wander off Canton Square to the surrounding blocks and find the heart of Baltimore, from the nearly-lost Baltimore art form of the painted screen to window shrines and rows of classic marble stoops on traditional Baltimore brick and formstone row houses. Travel farther west around the harbor and you will come to the historic and hip Fells Point, named for the Englishmen who founded a ship-building company here in 1726 that would go on to produce the famous "Baltimore Schooners." Fell's Point is a spirited waterfront community in perpetual celebration of Baltimore's British nautical roots. The neighborhood's visage has remained largely unchanged since its founding and attracts many visitors. Explore the 18th- and 19th-century homes and storefronts – most were once one of the "three B's": boarding houses, brothels and bars. Chesapeake Bay cuisine is at its best here too, whether you crave oysters on the half shell at a local pub, or fresh seafood at an upscale restaurant. A bit further west around the harbor brings you to the Inner Harbor, Baltimore's biggest and most popular tourist location. On a daily basis, this neighborhood sees thousands of visitors from all over the world. The many shops, restaurants and tourist stops sit neatly on the harbor, which provides the most scenic backdrop in the city. Families, business people, and even celebrities prefer to stay at the fine and luxurious hotels that line the harbor's edge. The historic heart of Downtown Baltimore, City Center encompasses such communities as Historic Charles Street, Charles Center, Market Place, and is home to hundreds of businesses and offices. The focus of massive new investments, Downtown's West Side is being transformed by ambitious development projects such as the recently completed Atrium at Market Center. West Side communities include University Center, and the Loft District. Don't forget a trip to Lexington Market, where you can get a snack, buy some groceries, or sit down for a memorable meal. Lexington Market has more than 100 vendors featuring all kinds of foods and produce. A National Register Historic District, Mount Vernon encompasses the best of what city living has to offer. This lively neighborhood not only serves as the cultural center of Baltimore but as the home to a diverse group of residents and businesses. Living spaces include single-family Victorian row homes, carriage houses, condominiums, apartments in row homes, and several high-rises. Mount Vernon is home to the Walters Art Museum, the Maryland Historical Society, Center Stage, Spotlighter's Theater, the Peabody Musical Institute, and the Enoch Pratt Library.

DOWNTOWN CONDOMINIUMS
: Achorage Tower, Canton Cove, Fells Landing, Harborview, Henderson's Wharf, Ritz Carlton, Scarlett Place, Silo Point, Spinnaker Bay, Towers at Harbor Court, The VUE, 414 Water Street, and more.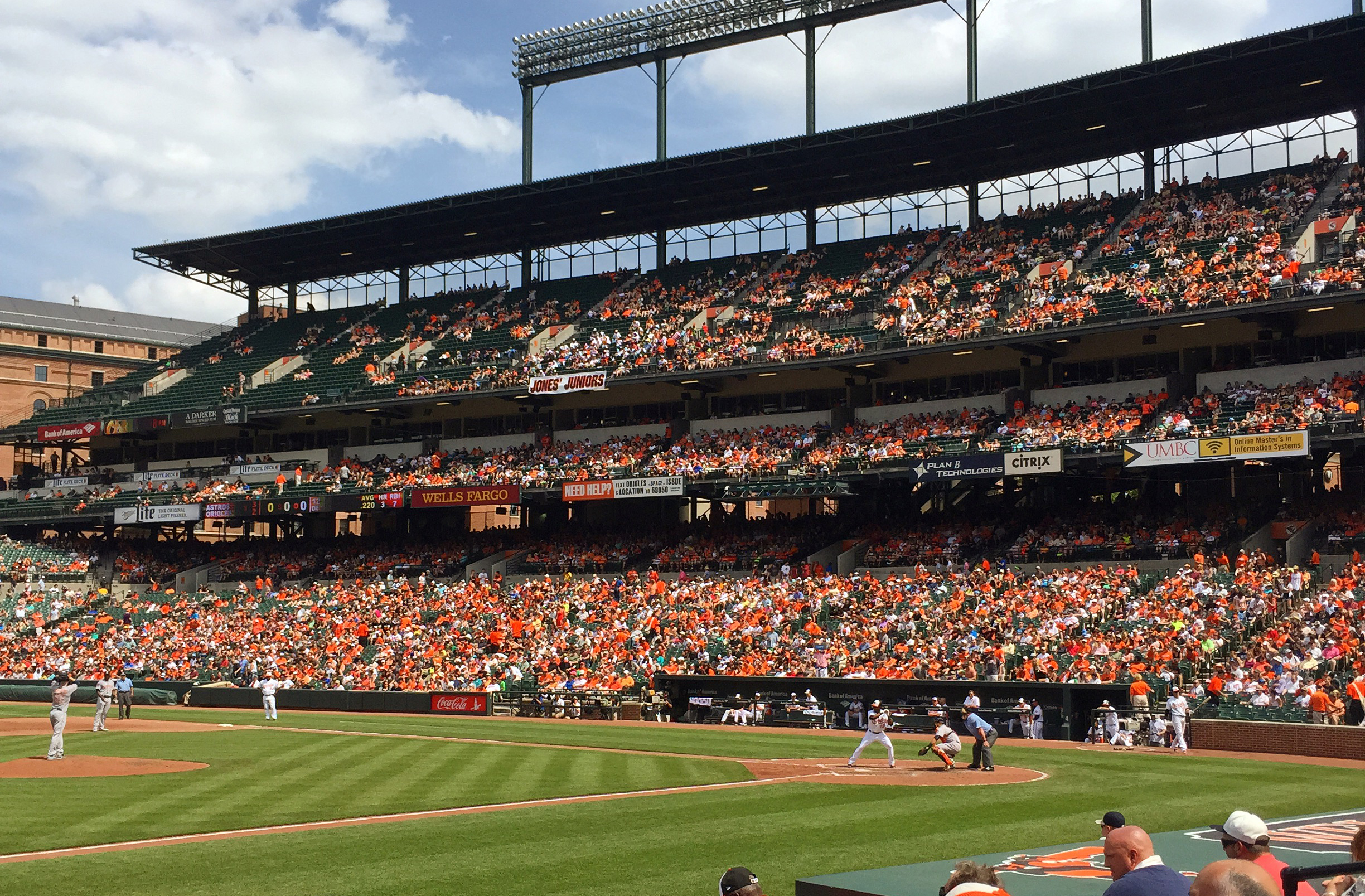 BALTIMORE ATTRACTIONS
Baltimore's Inner Harbor is an attraction in itself. But, surrounding this urban waterfront park, you'll discover a number of family-friendly places to visit. The National Aquarium features more than 16,000 animals, from sharks to a giant sea turtle, while the Maryland Science Center's highlights include two-story dinosaurs and interactive exhibits to keep the kids busy. The Port Discovery Children's Museum features more activities for the little ones, and, a short ride away, the Maryland Zoo in Baltimore's Druid Hill Park engages young and young at heart with the giraffe-feeding station and much more. And, if it's the unexpected you seek, you'll be talking about the oddities in Ripley's Believe or Not! for weeks!
Resilient Baltimore came back strong, beginning in 1979, with urban renewal efforts that rank among the most ambitious in the United States. Downtown and many other neighborhoods have been revitalized, with special attention given to the city's greatest asset - the harbor. Hotels, office buildings and entertainment facilities like
Harborplace
, the
Maryland Science Center
and
National Aquarium
(Maryland's largest tourist attraction) replaced dilapidated wharves and warehouses. State-of-the-art stadiums have been constructed nearby for the Baltimore Orioles and Baltimore Ravens. A few miles away, billion dollar biotechnology parks attract the world's leading scientists. The
National Great Blacks In Wax Museum
,
American Visionary Art Museum
,
B&O Railroad Museum
, and
Frederick Douglass - Isaac Myers Maritime Park
(among others) entertain and educate. (Frederick Douglass worked the docks in Fell's Point, Baltimore as a young man.)
Numerous events come to Baltimore every year, from the many
farmer's markets
,
outdoor summer movies in Little Italy
; to concerts and shows at
Pier Six Pavilion
and the
Royal Farms Arena
, the
Baltimore Symphony Orchestra
, the
Hippodrome Theatre
; to the conferences at the
Baltimore Convention Center
(please don't hold BronyCon against us). And the local universities offer great music, theater, and sports events. There is always something to see and do in Baltimore!
Downtown Attractions:
Fort McHenry National Monument and Historic Shrine
Inner Harbor
Oriole Park at Camden Yards
Ravens Stadium
Baltimore Museum of Art
The Walters Art Museum
The National Aquarium
Maryland Science Center
Port Discovery Children's Museum
Maryland Zoo in Baltimore
B&O Railroad Museum
Babe Ruth Birthplace Museum
Cylburn Arboretum
Druid Hill Park
Federal Hill
American Visionary Art Museum
Museum of Industry
And More……..


BALTIMORE AREA COMMUNITIES
Living in Baltimore can be both exciting and very worthwhile. Baltimore, Maryland is nationally recognized as a top-ranked tourist destination, with numerous activities for all tastes. The city offers a wide variety of homes, condos, and rentals to suit every taste. Baltimore City also offers a variety of
incentive programs
to homebuyers, homeowners, and renters. Each program has specific qualifications, managed by different city departments or nonprofits.
Like most cities across the country, Baltimore is a conglomeration of numerous smaller communities and neighborhoods. Each of these communities boasts its own architectural style, cultural diversity, and economic makeup, and thus has a separate real estate market. Before you begin your real estate search in the Baltimore area you should have at least a basic understanding of the communities and their relative positioning. Engaging a good real estate company will save you time and money in purchasing or selling real estate in this area.
Call Brad Cox at
Long & Foster Real Estate
. Our agency is one of the oldest,
most trusted
and reputable agencies in the Mid-Atlantic, and the largest privately-owned real estate company in the nation. Our success is our client's happiness. We can make your property search a successful, easy process. Specializing in Residential, Luxury, Estate Sales, First-Time Buyers, Downsizing, and Relocation.
NEARBY CITIES:
Aberdeen, Annapolis, Arbutus, Bel Air, Catonsville, Cockeysville, Columbia, Dundalk, Ellicott City, Essex, Fallston, Glen Burnie, Hampstead, Havre de Grace, Laurel, Lutherville, Monkton, Middle River, Overlea, Owings Mills, Parkton, Parkville, Pasadena, Perry Hall, Pikesville, Reisterstown, Ruxton, Sykesville, Towson, Westminster, White Marsh
COUNTIES NEAR BALTIMORE METROPOLITAN AREA:
Anne Arundel, Baltimore, Carroll, Harford, Howard
EDUCATION:Baltimore Public High Schools:
Academy For College and Career, Augusta Fells Savage Institute, Baltimore City College
, Baltimore Freedom Academy, Baltimore Polytechnic Institute, Baltimore School For The Arts, Baltimore Talent Development, Carver Vocational-Technical High, ConneXions Community, Coppin Academy, Digital Harbor High, Doris M. Johnson High, Edmondson-Westside High, Forest Park High, Francis M. Wood Alternative High, Frederick Douglass High, Harbor City High, Heritage High, Independence School Local I, Institute of Business and Entrepreneurship, Maritime Industries Academy, Masonville Cove Comm. Academy, MD Acad. of Tech./Health, Mergenthaler Vocational-Technical, National Academy Foundation, New Era Academy, New Hope Academy, Northwestern High, Patterson High, Paul Laurence Dunbar High, Reginald F. Lewis High, Renaissance Academy, Southside Academy, Vivien T. Thomas Medical Arts, W.E.B. DuBois High

, Western High



Private Schools:
Archbishop Curley High
(boys),
Boys' Latin
(boys),
Bryn Mawr School
(girls),
The Catholic High School of Baltimore
(girls),
Friends School
,
Gilman (boys), Institute of Notre Dame (girls),
Mercy High School
(girls),
Roland Park Country School
(girls), and more.
AREA CODES:
410, 443
DOWNTOWN BALTIMORE ZIP CODES
: 21201, 21202, 21224, 21231
CITY OF BALTIMORE ZIP CODES
: 21201, 21202, 21205, 21206, 21207, 21208, 21209, 21210, 21211, 21212, 21213, 21214, 21215, 21216, 21217, 21218, 21222, 21223, 21224, 21225, 21226, 21230, 21231, 21234, 21236, 21237, 21239, 21251
Read more:
http://www.city-data.com/zipmaps/Baltimore-Marylan...
NEIGHBORHOODS:
Abell | Allendale | Arcadia | Arlington | Armistead Gardens | Ashburton | Baltimore Highlands | Barclay | Barre Circle | Bayview | Beechfield | Belair-Edison | Belair-Parkside | Bellona-Gittings | Belvedere | Berea | Better Waverly | Beverly Hills | Biddle Street | Blythewood | Bolton Hill | Boyd-Booth | Brewers Hill | Bridgeview/Greenlawn | Broadway East | Broening Manor | Brooklyn | Burleith-Leighton | Butcher's Hill | Callaway-Garrison | Cameron Village | Canton | Canton Industrial Area | CARE | Carroll - Camden Industrial Area | Carroll Park | Carroll-South Hilton | Carrollton Ridge | Cedarcroft | Cedmont | Cedonia | Central Forest Park | Central Park Heights | Charles North | Charles Village | Cherry Hill | Cheswolde | Chinquapin Park | Christopher | Clifton Park | Coldspring | Coldstream Homestead Montebello | Concerned Citizens of Forest Park | Coppin Heights/Ash-Co-East | Cross Country | Cross Keys | Curtis Bay | Curtis Bay Industrial Area | Cylburn | Darley Park | Dickeyville | Dolfield | Dorchester | Downtown | Downtown West | Druid Heights | Druid Hill Park | Dunbar-Broadway | Dundalk Marine Terminal | East Arlington | East Baltimore Midway | Easterwood | Eastwood | Edgewood | Edmondson Village | Ednor Gardens-Lakeside | Ellwood Park/Monument | Evergreen | Evergreen Lawn | Evesham Park | Fairfield Area | Fairmont | Fallstaff | Federal Hill | Fells Point | Forest Park | Forest Park Golf Course | Four By Four | Frankford | Franklin Square | Franklintown | Franklintown Road | Garwyn Oaks | Gay Street | Glen | Glen Oaks | Glenham-Belhar | Graceland Park | Greektown | Greenmount Cemetery | Greenmount West | Greenspring | Grove Park | Guilford | Gwynns Falls | Gwynns Falls/Leakin Park | Hamilton Hills | Hampden | Hanlon-Longwood | Harlem Park | Harwood | Hawkins Point | Heritage Crossing | Herring Run Park | Highlandtown | Hillen | Hoes Heights | Holabird Industrial Park | Hollins Market | Homeland | Hopkins Bayview | Howard Park | Hunting Ridge | Idlewood | Inner Harbor | Irvington | Johns Hopkins Homewood | Johnston Square | Jones Falls Area | Jonestown | Kenilworth Park | Kernewood | Keswick | Kresson | Lake Evesham | Lake Walker | Lakeland | Langston Hughes | Lauraville | Levindale | Liberty Square | Little Italy | Loch Raven | Locust Point | Locust Point Industrial Area | Lower Edmondson Village | Lower Herring Run Park | Loyola/Notre Dame | Lucille Park | Madison Park | Madison-Eastend | Mayfield | McElderry Park | Medfield | Medford | Mid-Govans | Mid-Town Belvedere | Middle Branch/Reedbird Parks | Middle East | Midtown-Edmondson | Millhill | Milton-Montford | Mondawmin | Montebello | Moravia-Walther | Morgan Park | Morgan State University | Morrell Park | Mosher | Mount Holly | Mount Vernon | Mount Washington | Mount Winans | Mt Pleasant Park | New Northwood | New Southwest/Mount Clare | North Harford Road | North Roland Park/Poplar Hill | Northwest Community Action | O'Donnell Heights | Oakenshawe | Oaklee | Old Goucher | Oldtown | Oliver | Orangeville | Orangeville Industrial Area | Orchard Ridge | Original Northwood | Otterbein | Overlea | Panway/Braddish Avenue | Park Circle | Parklane | Parkside | Parkview/Woodbrook | Patterson Park (Park) | Patterson Park Neighborhood | Patterson Place | Pen Lucy | Penn North | Penn-Fallsway | Penrose/Fayette Street Outreach | Perkins Homes | Perring Loch | Pimlico Good Neighbors | Pleasant View Gardens | Poppleton | Port Covington | Pulaski Industrial Area | Purnell | Radnor-Winston | Ramblewood | Reisterstown Station | Remington | Reservoir Hill | Richnor Springs | Ridgely's Delight | Riverside | Rognel Heights | Roland Park | Rosebank | Rosemont | Rosemont East | Rosemont Homeowners/Tenants | Sabina-Mattfeldt | Saint Agnes | Saint Helena | Saint Josephs | Saint Paul | Sandtown-Winchester | Seton Business Park | Seton Hill | Sharp-Leadenhall | Shipley Hill | South Baltimore | South Clifton Park | Spring Garden Industrial Area | Stadium Area | Stonewood-Pentwood-Winston | Taylor Heights | Ten Hills | The Orchards | Towanda-Grantley | Tremont | Tuscany-Canterbury | Union Square | University of Maryland | Uplands | Upper Fells Point | Upton | Villages Of Homeland | Violetville | Wakefield | Walbrook | Waltherson | Washington Hill | Washington Village/Pigtown | Waverly | West Arlington | West Forest Park | West Hills | Westfield | Westgate | Westport | Wilhelm Park | Wilson Park | Winchester | Windsor Hills | Winston-Govans | Woodberry | Woodbourne Heights | Woodbourne-McCabe | Woodmere | Wrenlane | Wyman Park | Wyndhurst | Yale Heights | York-Homeland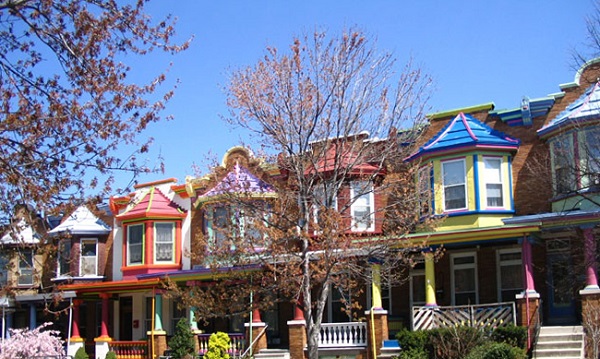 https://uploads.pl-internal.com/N2VkNGMwYjMtYzc2My00NGY2LTg3YTItMWNiY2MzMGY2YjI4/content/2016/07/Charles%20Village.jpg
Charming and Affordable Baltimore Rowhomes
Whether it's a front porch or a front stoop, Baltimoreans sit out front to say "how ya doin', hon?"